Funny captain
Handmade Drawing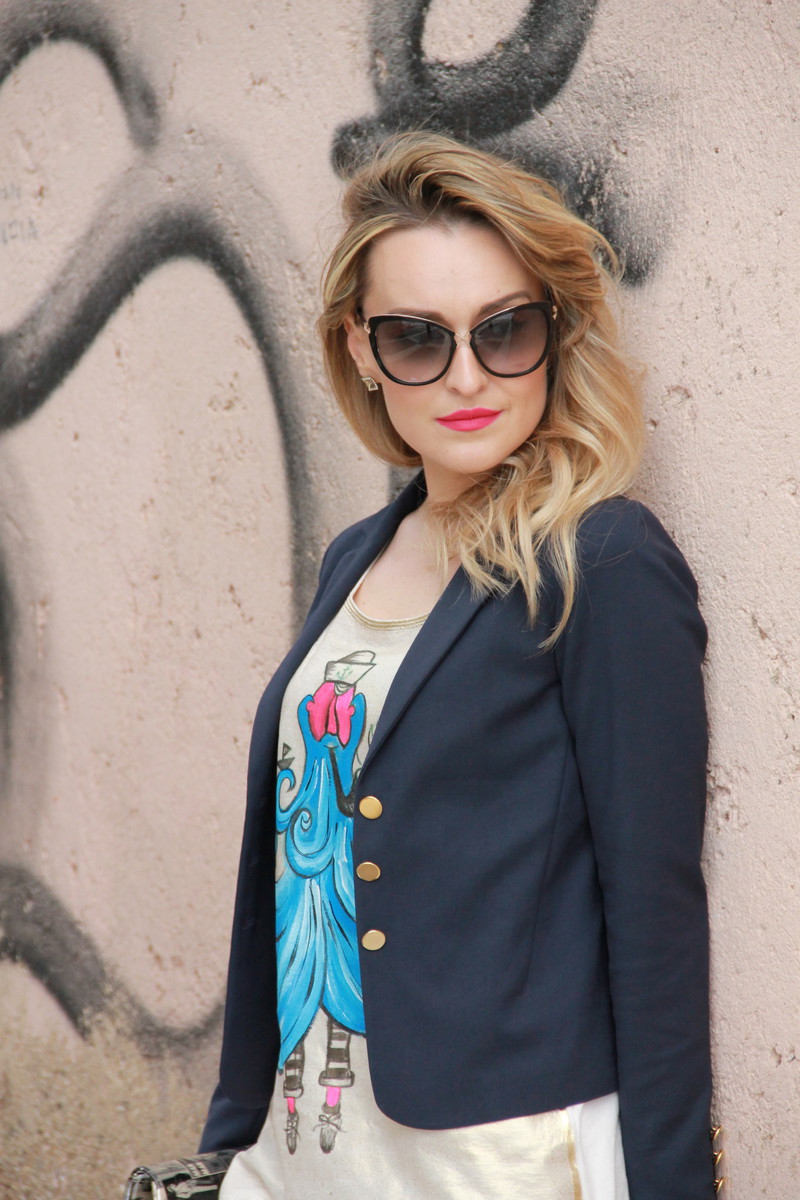 Hello Captain!!! For this outfit I've chosen white and blue... but I wanted to avoid a "boring" look, so I played with this fun t-shirt. You already know how much I like personalized items... this funny captain was designed by my friend Jessica! If you are good at drawing, you can make your garments look awesome... otherwise contact Jessica and she will do it for you! Your outfit will be unique and special!
You may contact Jessica here: FB: https://www.facebook.com/pages/Blackline-Jessica-Gagliardi/1493889907530439
Email: jessicaga@hotmail.it

Ciao capitano!!! Per questo outfit ho scelto il bianco e il blu… ma per non avere un look "noioso" ho voluto giocare con questa maglietta divertente. Sapete già quanto mi piacciono i capi personalizzati… e anche questo capitano divertentissimo è stato disegnato dalla mia amica Jessica! Se siete bravi a disegnare potete rendere i vostri capi fantastici…altrimenti contattate Jessica e lei lo farà per voi! I vostri outfit saranno unici e speciali!
Potete contattare Jessica qui: FB: https://www.facebook.com/pages/Blackline-Jessica-Gagliardi/1493889907530439
Mail: jessicaga@hotmail.it
I wore:
T-shirt Capitano - Sinner Shop- disegnata da Jessica