Pinko boots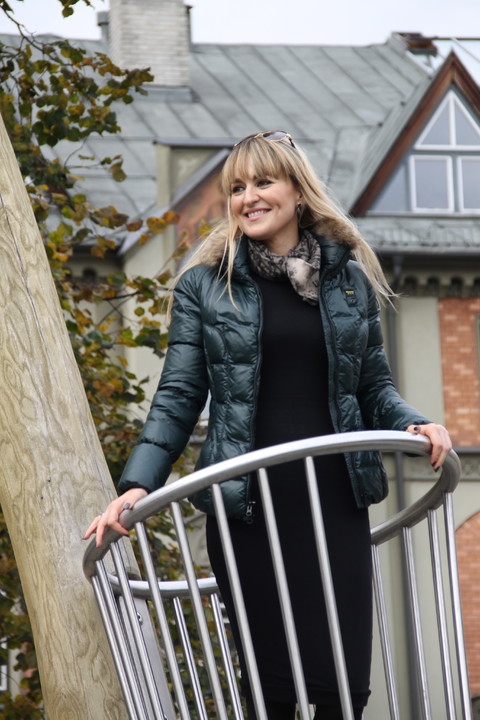 Today we are in Austria with Chiara and Roby! Precisely in Innsbruck. The city is very beautiful and well-kept. The facades of the houses are colorful and palaces very elegant. Besides the history and beautiful scenery of the mountains around...
First cold
You can't go out without a jacket ... today the temperature really dropped! For the meeting with my friend I chose these soft green pants. This shade of "petrol green" is one of my favorite colors. Under this synthetic fur vest I put my black...
Simply and Easy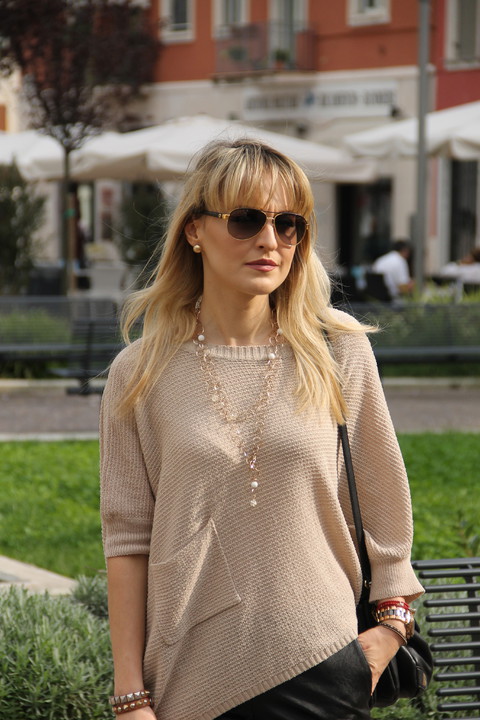 Today I chose a casual outfit. This oversized sweater is so amazing. It's perfect both with pants and on a tight dress. Often after work I go out and don't have time to change... I just replace my blazer with this stylish sweater and my black...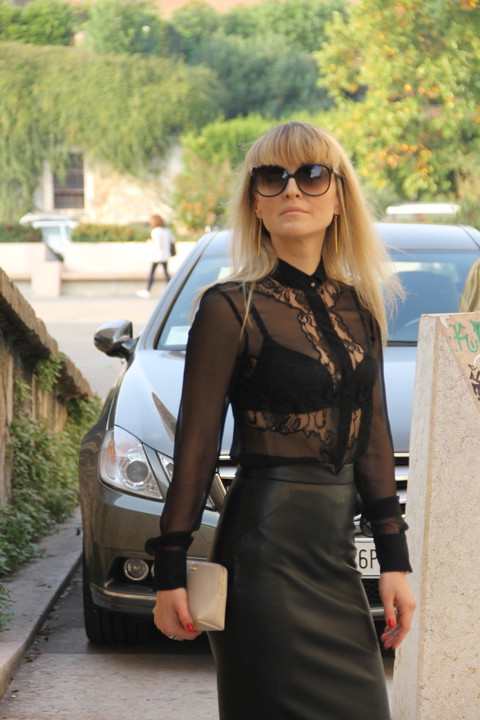 Two such different materials, but they match so well together! It's true when they say that opposites attract. These two materials are representative of a woman. On the one hand the elegance, refinement, delicacy and charm of the lace, on the...
Midi skirt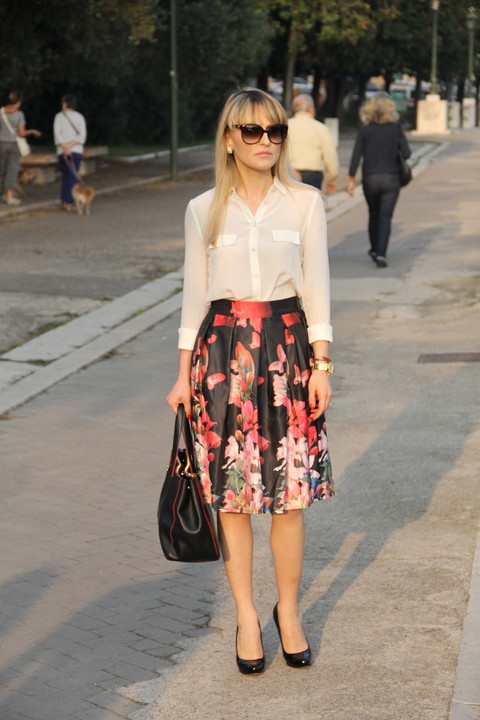 Business appointments are over today. The sunset this evening was simply beautiful and the temperature perfect! I love this skirt with flowers and butterflies. "Midi" skirts are another must have this year and they're perfect to wear for both the...